05/16/2022
Do you know the popular cooker hood type that more and more people are buying for the kitchen?
As you probably know, trends change from year to year and sometimes even faster than that. Some things get replaced, some get updated, and others live on. One thing is for sure, we know a thing or two about cooker hoods.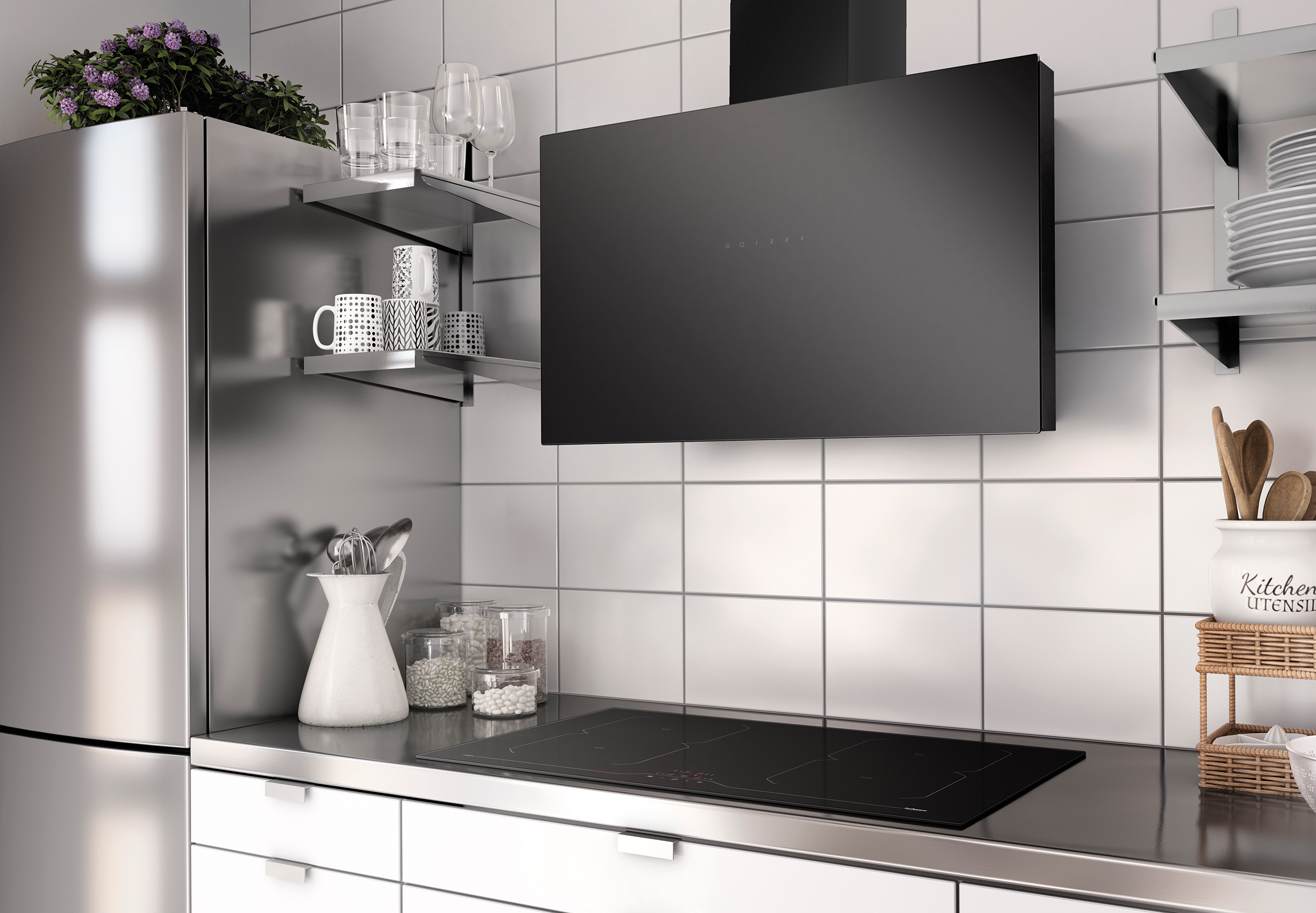 A couple of years back, we took the vertical cooker hood home from Italy as a part of our selection. But at that time, you guys weren't completely ready for this type of cooker hood. But you for sure have become it.
We are therefore pleased to expand our selection of vertical cooker hoods with the beautiful EicoE35.
With EicoE35 you get an exquisite cooker hood in matt black glass, which will compliment any kitchen. You get a very slender cooker hood, which gives extra workspace in front when you cook since it is only 31,5 cm in depth. That's pretty smart and super practical.
With EicoE35 you have the option of opening the glass in steps depending on how much steam and vapour the hood must collect. Additionally, the cooker hood has Eicolink, which means it can be controlled from the hob with Eicolink. It has never been easier to cook in a beautiful kitchen.