10/29/2019
Get that comfy fall feeling in your kitchen
With rapid steps, autumn comes to us. And when the rain, the wind and the darkness hits us, it is in every way the time to enjoy the indoors. What better fits than combining the cozy with an experience around the kitchen and cooking.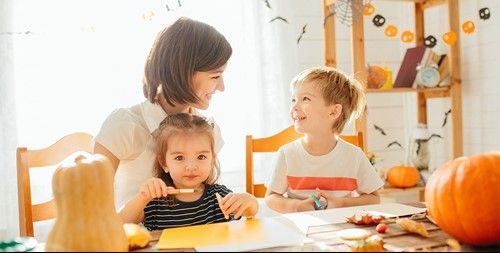 Would you like to renew your space before moving indoors to enjoy family and friends, then it might be an idea with a new cooker hood? Some people think it is reserved for those who build a new house, renovate or at least make a whole new kitchen. But it doesn't have to be that way. Investing in a new cooker hood can be just the right solution if you are missing out on just the thing to refresh your kitchen. A new cooker hood can make a huge difference in terms of decor, impression and indoor climate.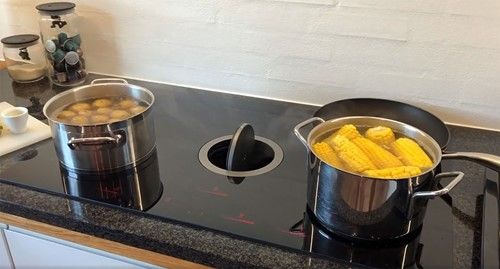 Aspiration Hob is the new trend, which is in explosive growth. EICO is market leader with NikolaTesla Switch among others.
In addition to the "exquisiteness factor" in getting a new cooker hood that can present your kitchen in a beautiful way, you now have the opportunity to get a cooker hood with sleek features such as sensor technology, automatic suction or why not go for Eicolink, where the cooker hood can be operated directly from the hobs. Or maybe it does wonders just to get a little better effect and a little lower noise level than what you have accepted so far.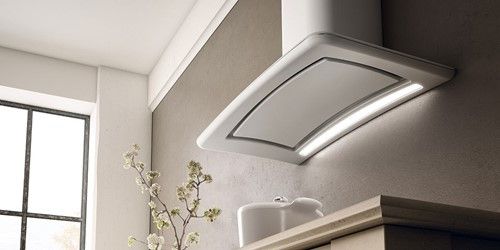 Some people think that a new cooker hood is reserved for those who build a new house.
It's not like that at all …
Do I choose a cooker hood with fresh colours … or that one model with the pretty glass surface … the one where I don't hit my head … or the cooker hood that can be delivered to an external motor? It can be hard to choose which cooker hood fits the best.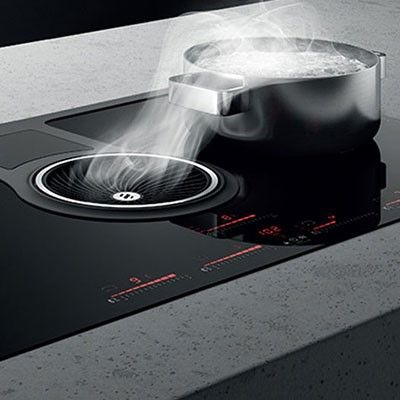 NIKOLATESLA
This award-winning model where the cooker hood is centrally located in an induction hob gives free view and space in the kitchen. The model here moves the air at 5.1 m/s, and precisely the wind speed of the air is crucial, so that the traction of the air in a downward direction is more powerful than the speed at which the air rises. That means that cooking fumes and steam are sucked through the filter system of the cooker hood, from where it is passed through the piping out of the house.
If something boils over, it is easy to empty and clean the container that collects any liquid.
NikolaTesla is a series of aspiration hobs with many exquisite features and in several variants. All versions are also available as a recirculation solution.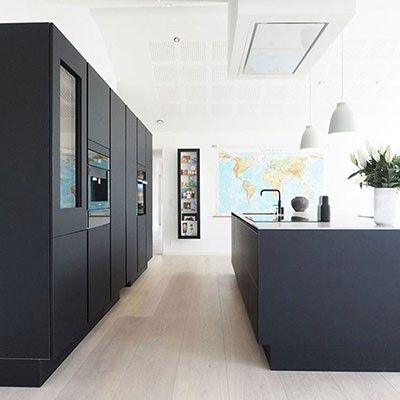 DISTANTE
A ceiling-integrated cooker hood is discreet and doesn't take too much focus. There are many different ceiling-integrated design solutions which provides free space and contribute to a clean and simple expression. The model Distante with an optimum perimeter aspiration secures a good suction effect and lower noise level. The transport time of the air is crucial to this type of cooker hood where it is possible to choose an external motor with an extra powerful suction capacity. Distante is also an Eicolink-model. That means that your everyday can become easier. All cooker hoods that are provided with Eicolink can be connected with EICO's link-hobs and can be operated from the hob. This service can control all the functions like on/off, suction power and light.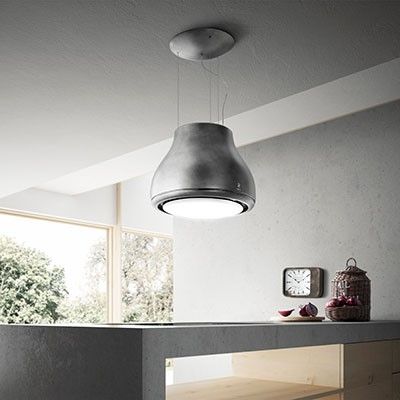 SHINING
A wirehanging cooker hood is a solution that has become quite popular on the market. There are many different solutions and mutual for these is that it is not only a cooker hood but also a decorating element that adds an exciting and futuristic impression on the kitchen. Often times these models are seen in a free-hanging mount where the solution is particularily useful with a high ceiling, angled ceiling or other interior design challenges. But a lot of cooker hoods can also be purchased with bracklets so the cooker hood can be mounted as an exclusive solution on the wall.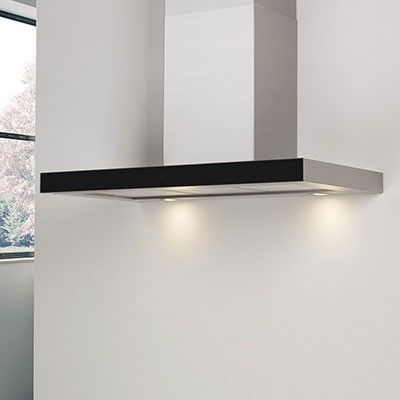 LUCCA
Are you more into the classic then the traditional T-shaped cooker hood is the prototype of a cooker hood. While the model covers the whole width of the hob it also has a really nice construction with a hood that leads steam and vapour into the steel filters. Although the expression is simple and classic the quality is top notch and the details have been cherished with e.g. black front glass and touch-panel. Depending on which model you choose, the T-shaped cooker hood is available in several colour combinations, mounting options and with different specifications.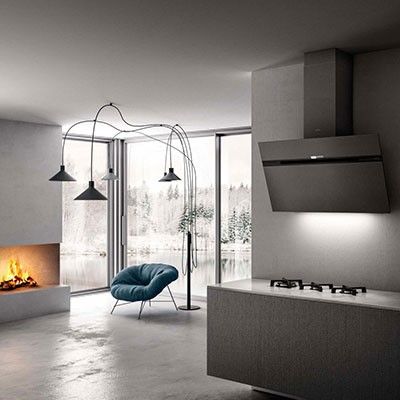 STRIPE URBAN
Stripe Urban is an example of a modern angled cooker hood, that provides the finishing touch to the raw-looking kitchen. The big front and the rustic materials, like on this picture with Cast Iron, gives the cooker hood ease and expresses modernity and class. An angled cooker hood has the advantage of the product being withdrawn so that the cooker hood is "headsafe". There is room for the head and in general more air around the hob … Furthermore, with Stripe Urban you have the option of leading the vent directly backwards through the wall so that it isn't necessary to install a chimney on the wall. With the timer function of the cooker hood, it can be turned off automatically after a set time.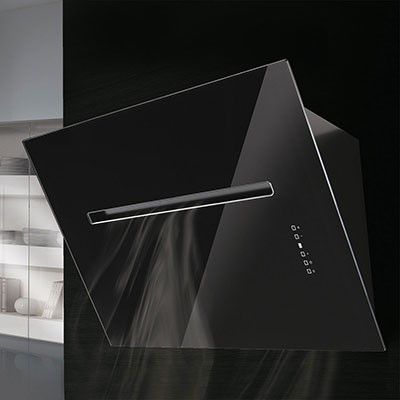 HAMLET
The angled cooker hood Hamlet is a modern cooker hood with a sharp and markedly expression which fits in with a modern, Scandinavian interior design. The cooker hood has a large cleanable glass surface and touch-panel. Furthermore, Hamlet has what we call Direct Air Flow - a combined large suction surface at the bottom and perimeter aspiration on the front. It provides a fantastic suction above the hob and efficient collection of steam and vapour. Hamlet is an Eicolink-model. This means that your everyday can become a little easier as the cooker hood can connect directly with the link-hobs and be controlled from the hob. With the Eicolink system it is possible to remote control all the functions like on/off, suction power and light.
Didn't find what you were looking for?
Sometimes you aren't even in doubt, but it can be a good idea to see more options. We have gathered all the exciting cooker hoods in one place, so it's easy to see where you will find your favourite cooker hood.
EICO has more than 38 years of experience and is a specialist in cooker hoods and hobs.
FAQ - and the things you might not know, that you should know…
EICO has put together good and useful tips in their brand-new FAQ - Frequently Asked Questions. Here you can find more than 100 questions and answers on anything between heaven and earth, and all the things you might not know, that you should know about wine coolers, cooker hoods, hobs, white goods and more.
The new FAQ is the result of the questions that users often times call about or write to EICO about to get answered.