09/05/2022
Make your home ready for autumn with a new cooker hood
Autumn is slowly making its entrance. We can look forward to shorter and darker days. To many, autumn is associated with homely comfort. This is where we – after months of outdoor life being the focal point – are really moving inside.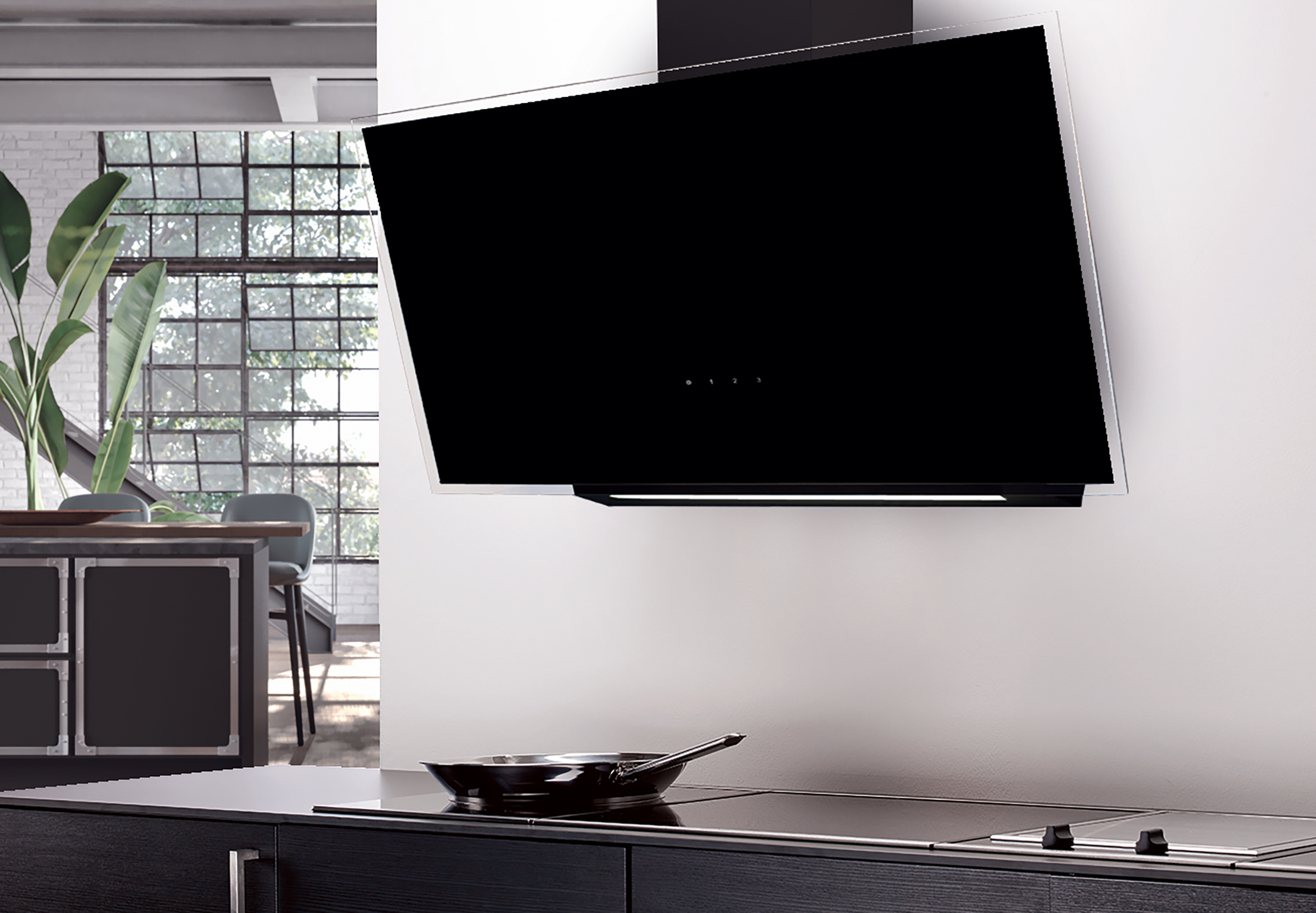 For many, the focus on home has not been top of mind over the summer. But with the arrival of autumn, the desire to create renewal, cosiness, and presence inside arises.
Renewal doesn't have to cost you a small fortune
Maybe it's the fresh air, the fresh inputs from vacation memories, or just spending more time inside the four walls making many rethink the interior design of their homes after a season of summer.
A lot of people mistakenly think that a new cooker hood is reserved for total renovations or newly built kitchens or houses. It doesn't have to be that way at all. Changing individual parts in your home can actually make a huge difference. In most cases, it's the small adjustments that help give your home personality and tell the story of who you are.
Depending on the choice of the model compared to which cooker hood solution you currently own, there will of course be a difference in how much practicality must be arranged with regard to the replacement.
 What is currently trending?
EICO focuses on delivering several different cooker hood solutions – an area where we, with our 40 years of experience, are market leaders. We can therefore promise, that in our assortment you can find a cooker hood that fits your style and your wallet.
We have gathered a range of our cooker hoods that are popular with consumers right now.
The vertical cooker hood
More and more people have become aware of why the vertical cooker hood is a clever solution in the kitchen. With EicoE35 you not only get an exquisite cooker hood in matt, black glass, but you also get a very slender cooker hood which gives you extra workspace in the front when you cook food. With a depth of only 31,5 cm, EicoE35 is elegant and practical in one – and last but not least, it will adorn any and every kitchen.
Read more about our popular model EicoE35 here
The personal cooker hood
The personal choice can be many things. What your neighbour loves more than anything, can be one of the ugliest things you have seen. But luckily enough, that's what makes rooms and styles personal.
If are you a fan of clever and practical solutions, then we can present the wall-mounted cooker hood Q-BIC with an internal motor from earlier this year.
– With Q-BIC we have added a unique cooker hood, that helps create the personal kitchen for consumers with a different design. Q-BIC is not only a cooker hood but also a shelf and a piece of furniture in the room. With a depth of 40 centimetres, there's plenty of space to cook and make food in front of the cooker hood, says Niels Poulsen, sales director at EICO.
Read more about our popular model Q-BIC here
The suspended cooker hood
Another fantastic option is a suspended cooker hood. Here, Beat is a qualified offer as it has a modern twist while also putting a pop of colour in the room.
– Beat has a streamlined look and contributes greatly with an informal elegance that is enhanced by the option of four trendy colour variants – matt black, matt white, matt dark grey, and matt powder blue. Beat gives a personal touch and that extra something to a kitchen and joins the ranks of other trendy cooker hoods where manufacturers have started to play more with the colour palette than we have seen so far, states Niels Poulsen, CSO at EICO.
Do you fancy suspended cooker hoods, it's worth taking a look at these models: Iris, Seashell, Édith, Shining, Interstellar, Ballerina, Square, or Luna.
The integrated cooker hood
you can get an integrated cooker hood in either a kitchen element or directly into the wall, or it can be installed into the ceiling as an elegant and modern solution. This way, you are creating available space in the room, as well as a clean and harmonic expression that does not disturb the eyes.
You can look through this whole category and find all the interesting and exciting solutions right here.