03/14/2022
Award-winning gas hob with an integrated cooker hood
EICO – one of Denmark's leading distributors of home appliances and market-leading in cooker hoods – launched the award-winning gas hob NikolaTesla Flame from Italian Elica in 2022 as a part of the assortment.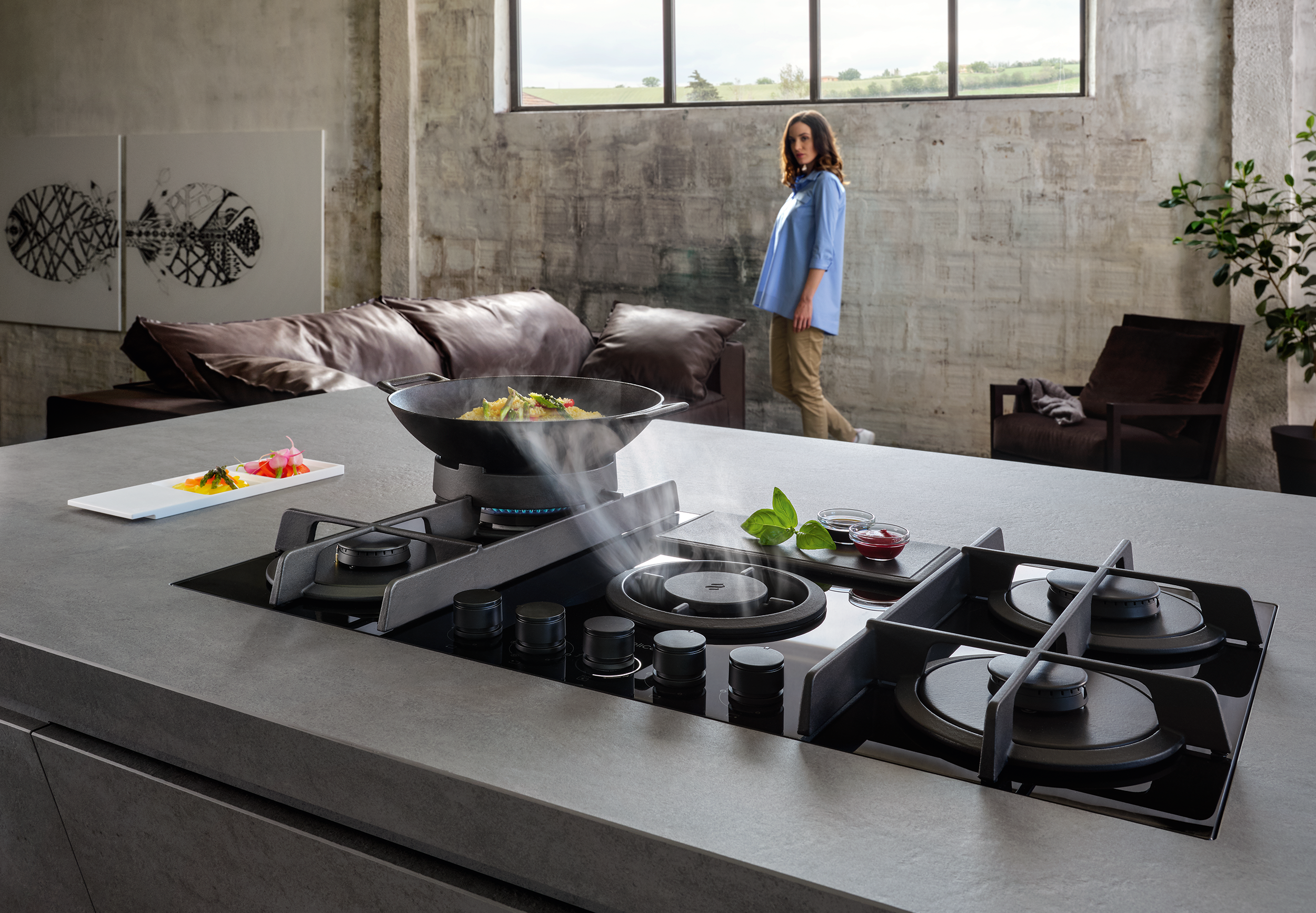 The gas hob with an integrated cooker hood was the first of its kind on the market that combined exhaustion and gas appliances.
Many may think that cooking with gas is a relic of the past, but the advantages make it still relevant in 2022. As it is, the gas hob has a number of advantages that other modern hobs do not.
A restaurant experience from home
NikolaTesla Flame is designed by Italian Fabrizio Crisà who, with respect to the functionality and advantages of traditional gas hobs, has combined it with our time's most innovative integrated cooker hood solution. This also means that consumers can get a little extra luxury in their every day – and cooking can reach new gastronomical heights in private homes. NikolaTesla Flame stands out from the crowd with its modern and elegant cast iron design.
The difference is in the details
To find the balance where air and fire can work together in harmony – and of course, comply with safety standards – was one of Elica's great challenges in creating NikolaTesla Flame. The goal was to create a solution where gas and exhaustion should both work perfectly – and thereby replacing the traditional cooker hood above a gas hob. The, to the gas hob, new cooker hood with a downward draft is placed in the central cooking zone. The aspiration is so powerful that fume collection speed reaches up to 5,1 meters per second. That means fumes and odours from cooking immediately get absorbed into the aspiration system. All of this without affecting the efficiency of the gas flame – of course. 
A design pleaser through and through
NikolaTesla Flame has so far received no less than 9 awards in Europe since its launch, among others the Best of The Best for the innovative interior at the Iconic Awards 2021.
With NikolaTesla Flame, Elica has brought the best from the past into the future – and made sure efficiency and functionality have become even better. Now there's no excuse for not getting the best out of cooking.