03/10/2022
Beat add colour to cooker hoods
A new trend is sneaking into Scandinavian kitchens. The colours have arrived, and more people dare make personal choices and venture out when decorating the kitchen. A beautiful, personal cooker hood is also included with the colourful kitchens. This is where the cooker hood Beat, from Italian Faber, comes into the picture.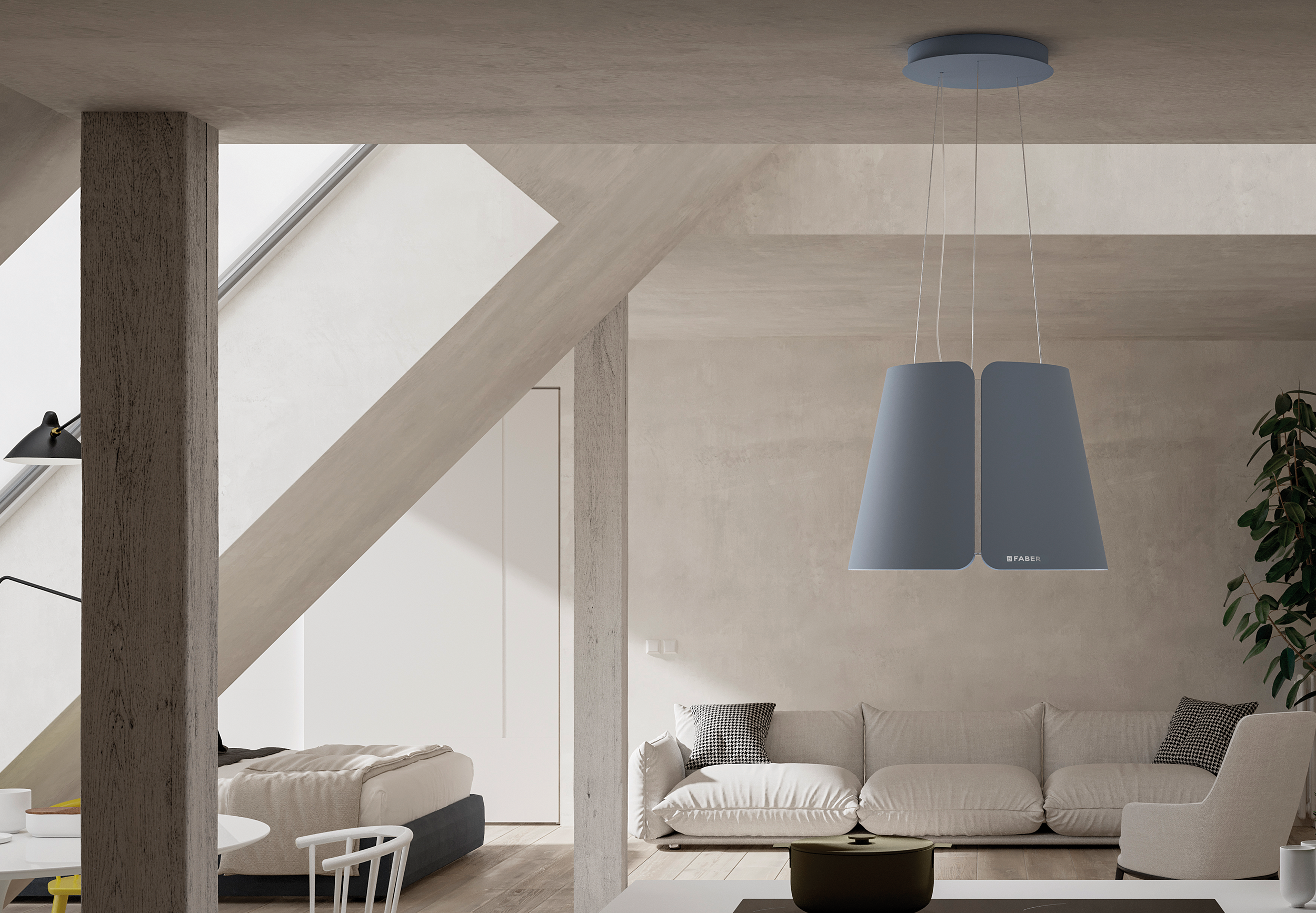 It's not about "colourful lamps", but of a similar kind: colourful cooker hoods. Cause, if there is anything the Danes have adopted in the last couple of years it's that kitchens can have personality and colour. And where some appreciate the "white and black" kitchen, others are moving towards a more vivid world. Therefore, the kitchen industry offers new, more vibrantly coloured variants every year, and the cooker hood industry follows suit.
Italian Faber has had success with the launch of the new cooker hood "Beat". And this exact model is a good example of a cooker hood that breaks up with the notion that cooker hoods need to be neutral and only black and white.
- Beat is a  modern and stylish cooker hood that's perfect in modern, Scandinavian kitchens. The cooker hood has a streamlined appearance and contributes to the informal elegance to the highest degree which is enhanced by the option of four trendy colour variants – matt black, matt white, matt dark grey, and matt powder blue. Beat gives a zest and a personal touch to the kitchen and joins the ranks of other trendy cooker hoods where manufacturers have started to play more with the colour palette than we have seen so far, says Niels Poulsen, CSO at EICO.
Other cooker hoods from EICO – where new, exciting colours and alternative material choices are focused upon – are among others Chloé, Shining, Luna or Sweet. Here, the cooker hoods offer new colours and materials such as copper, ivory, umber, and aluminium.
Efficient and noiseless
Innovative design and trendy colours are, of course, not everything and in Beat, there hasn't been scrimped on efficiency and nice, technical details. In fact, Beat has excellent suction power that also includes the so-called "intensive speed" at a full 720 m3/t. The speed allows the motor to run at full efficiency for six minutes when the extra extraction is needed, and that is absolutely a rarity in a design-cooker hood of this calibre. Two LED lights ensure optimum lighting of the hob and all in all the Beat achieves a class A-energy label, which confirms the low and eco-friendly consumption.
For the past 25 years, EICO has had the responsibility for distribution for Faber, which today is the world's second-largest cooker hood manufacturer – surpassed only by Elica, for which EICO also has the responsibility for distribution at a Nordic level.
Find the Beat cooker hood that best fits your kitchen dreams right here