05/12/2022
Q-BIC – The personal cooker hood
EICO, one of Denmark's leading distributors of home appliances and market-leading in cooker hoods, are excited to introduce Q-BIC to retailers and consumers.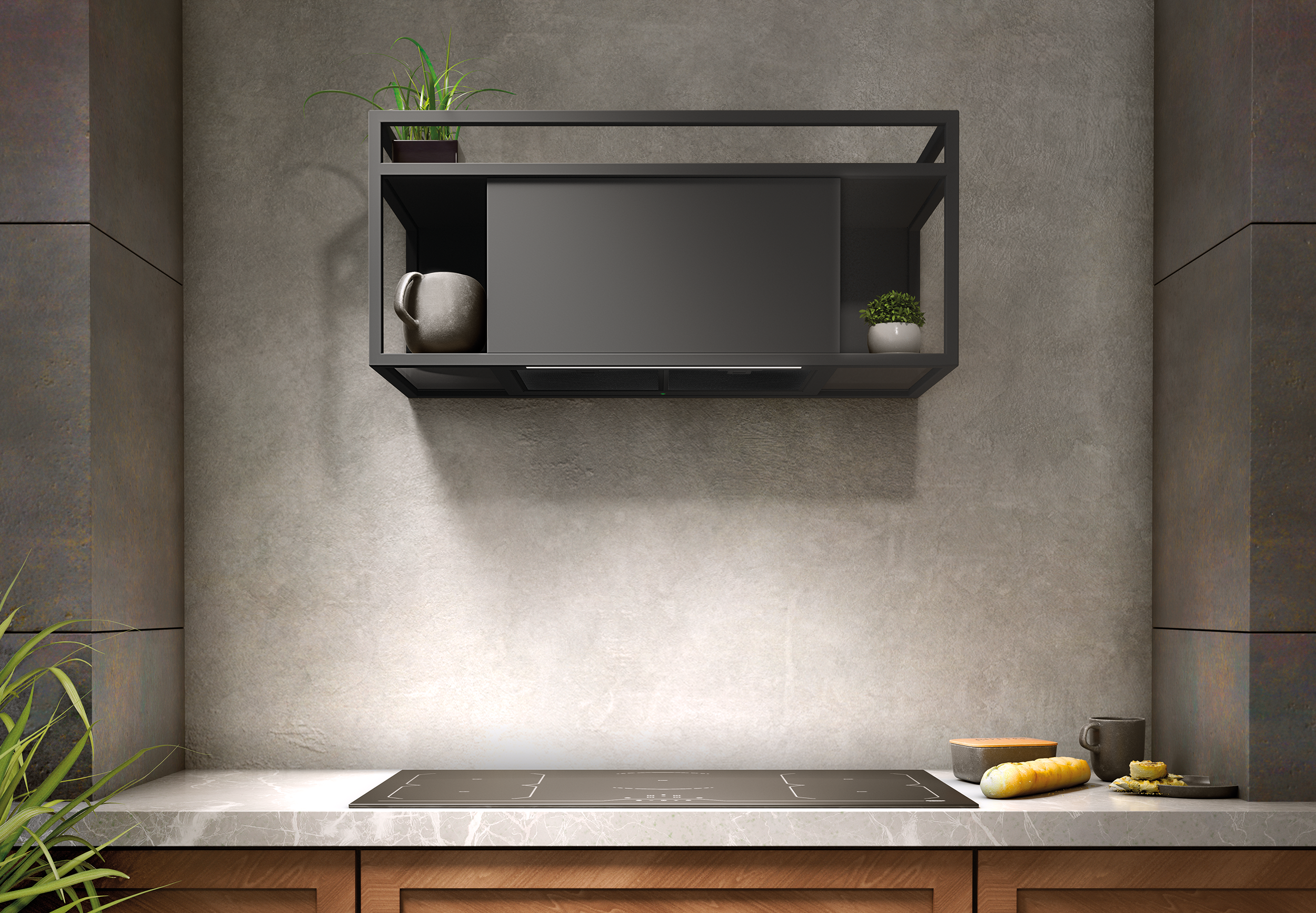 The Q-BIC cooker hood is not just any cooker hood. The wall-mounted cooker hood with an internal motor provides the best possibilities for personal furnishing in the kitchen.
Q-BIC – three in one
To many, the kitchen is the gathering place in a busy workday. That applies when you live in a flatshare, alone or with your family. The kitchen is often where a home is made. And that feeling of 'home' should also be visible in the design of the kitchen. That's why we are happy to introduce the unique Q-BIC cooker hood from EICO. The cooker hood – where you get three in one – is both a piece of furniture, a shelf and, of course, a cooker hood.
"With Q-BIC in our range, we have at EICO created a unique cooker hood that assists in creating the personal kitchen for the users with its different design. Q-BIC is not just a cooker hood but also a shelf and a piece of furniture in the room. Q-BIC is a faultless product with black, toned glass shelves and a black filter. With a depth of 40 centimetres there's plenty of room to cook and mess about in front of the cooker hood", says Niels Poulsen, sales director at EICO.
Double ducting – more options
The anthracite-coloured cooker hood is made of lacquered steel and dark glass. Furthermore, it has double ducting, which means that it is equipped with a 90º reversible motor which makes it possible to place the vent either at the top or on the back of the cooker hood. By using a backdraft vent, you won't have to use a chimney – which creates a better-looking design.
The minuscule details
As an extra feature, the cooker hood is equipped with shelves on both sides. This creates rich opportunities for personal storage and layout. Whether that's herbs, flowers, salt and pepper shakers, or something else entirely – that's up to you.