06/15/2022
Vestfrost MFG 95: The coolest upgrade to the summer heat
Summer is upon us which means company in the garden and BBQ potlucks with friends and family. If the weather gods show themselves on their good side, there will be plenty of cool drinks during the summer months. With the newest display cooler from Vestfrost – MFG 95 – it will be no problem keeping cool during the summer heat.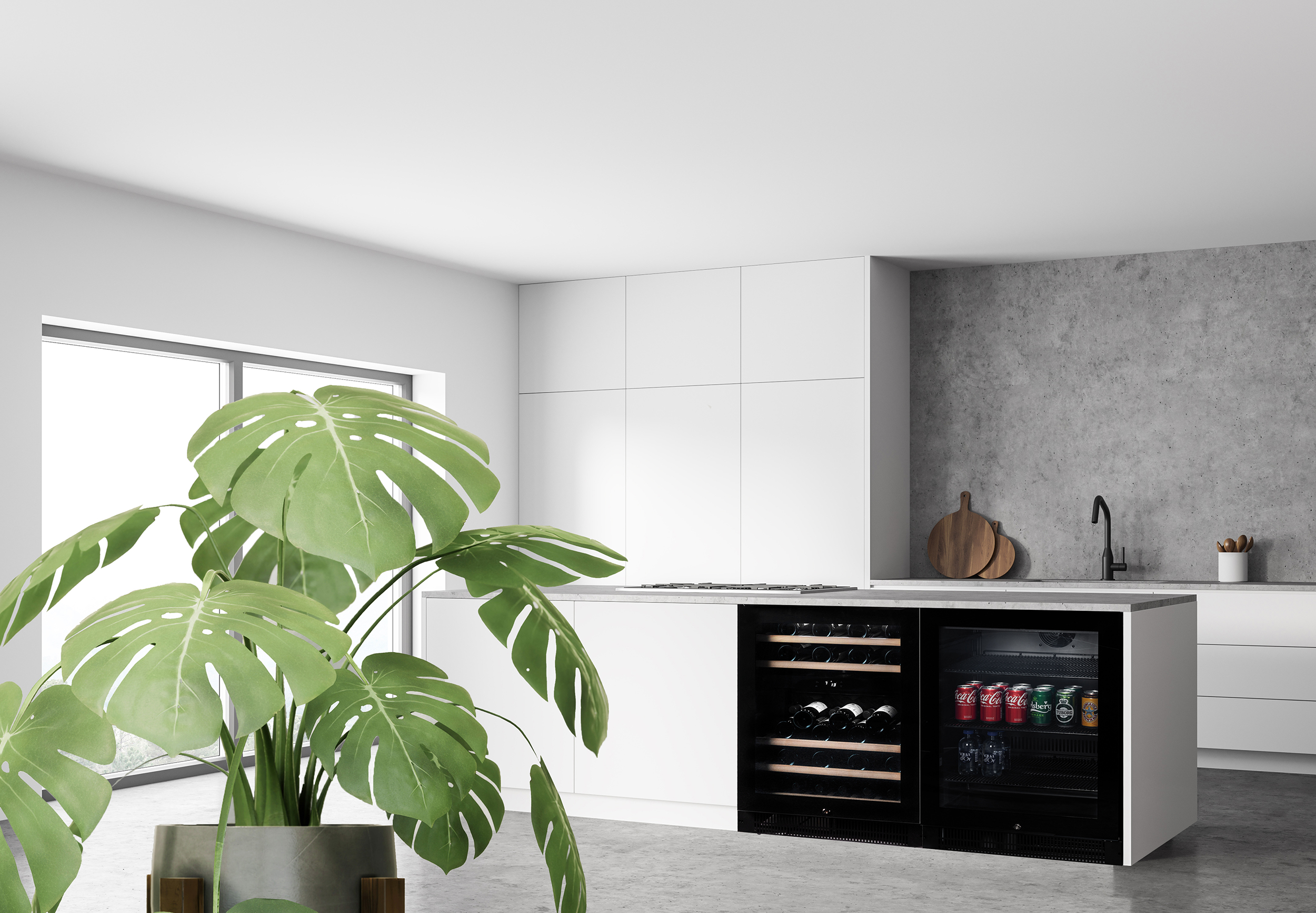 By now, most people know of Vestfrost wine coolers and their amazing quality and characteristics. But now, EICO introduce ingenious news to the 2022 assortment. A small, smart detail, will create even more space in your fridge and provide you with exciting possibilities to show off your beverages.
Imagine this: The guests are invited to a summer feast and the drinks have been bought. But how will you make space for all the cans and bottles, when there also has to be space for the delicious summer food in the fridge? The solution is a display cooler. With the MFG 95 display cooler from Vestfrost, you can store eg. 140 cans of 0,33 litre. You get to decide whether it's decorative special brews, tonics or sodas, that you wish to display in an inviting way while also keeping them cool.
Technical subtleties
MFG 95 is equipped with an electronic touch display with a white display light for temperature control and monitoring. Furthermore, the cooler has an antivibration compressor to avoid sediments from floating around in the beverages. MFG 95 also has a temperature alarm, which will warn you when the temperature rises above the desired setting. The glass door is toned with a UV filter, which keeps your beverages from being exposed to sunlight. Moreover, the display cooler can be locked if eg. the children shouldn't have free access to the contents.
Clever side-by-side solution
MFG 95 from Vestfrost can easily be combined with the Vestfrost wine cooler WFG 47. That will make for a beautiful side-by-side solution, where you can make sure that the wine has the right temperature while also storing your other beverages in a cool and inviting way. Because of the height of the two coolers, they can easily be installed flush with cabinetry or under-counter installation. If you choose a built-in solution, you can acquire a door handle (item no. 7060).
Find the nearest retailer right here
Do you want to know more about the Vestfrost wine cooler which fits perfectly with Vestfrost MFG 95 display cooler? Read more about it right here